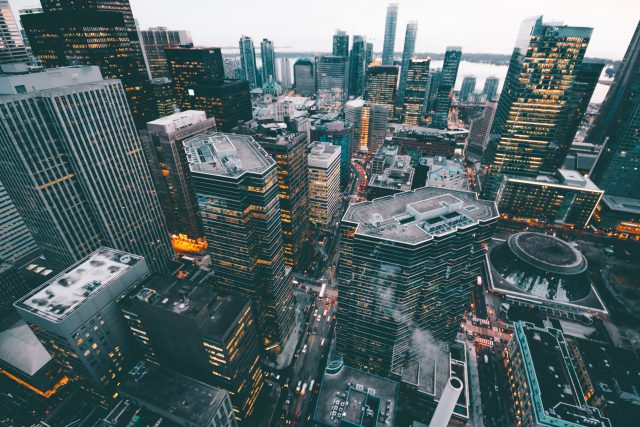 Modern business doesn't always have time for face-to-face conferencing, and this is why audio and video conferencing has changed how we communicate. Important meetings can take place without anyone having to leave their own office, let alone their own country – an extremely time efficient and cost efficient way of doing business.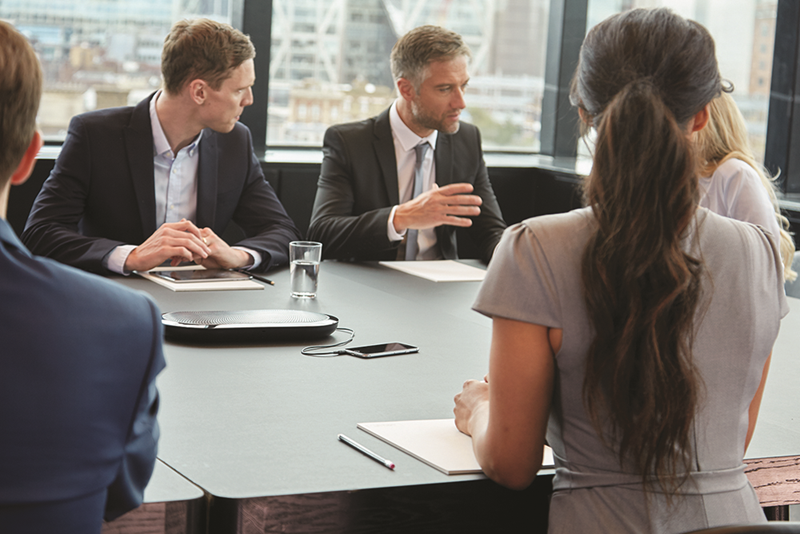 Our experts at Tech-Mag have compiled a list of the best conference phones for business, regardless of your budget and individual needs.
As well was a conference phone guide, the team has also been hard at working putting together a guide for the best office phones of 2017, and a detailed guide on the best call centre headsets depending on the type of office equipment you require.
Summary of best conference phones & where to buy:
The winning conference phone, specially chosen by our team…
Polycom Soundstation 2
The #1 conference phone and the most popular product on this list.
The go-to conferencing phone. Find the Soundstation 2 and all variants here.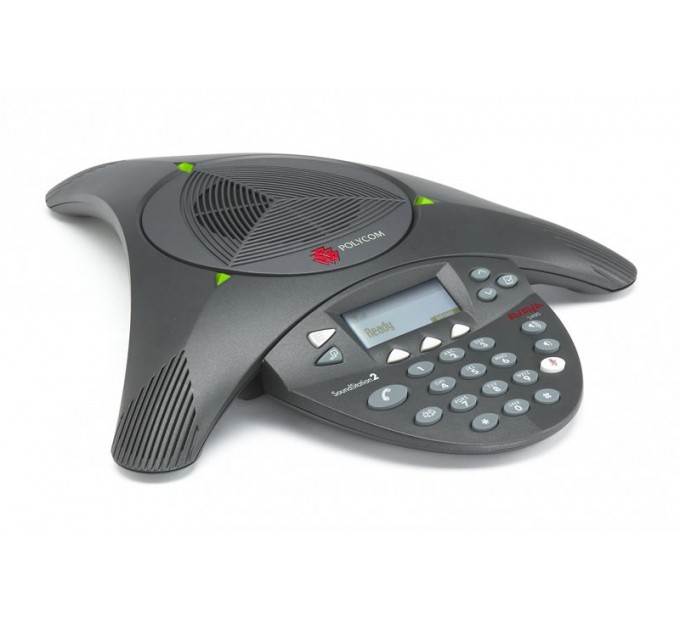 Runner up: Konftel 220
Small, compact, stylish, great for small offices & smaller groups of people – Find the Konftel 220 Conference Phone here.
Best VoIP Conferencing phone: The Jabra 810 Speak
The premium solution for a VoIP speakerphone. Stunning design and cutting edge specs, and optimised for use with smartphones. find the Jabra Speak 810 here.
Conference Phones on a Budget
There's no shame in budgeting and shopping wisely when it comes to office equipment, and telephony/telecoms equipment is no exception. These days it's actually very easy to pick up high quality phones with great features for a fraction of the manufacturer's price.
The trick is often to find a good telecoms re-seller like PMC Telecom in Manchester, as they compete with prices whilst also having the most sought after products. Places like PMC also sell refurbished or "A-Grade" products, which come at a fraction of the price and are still secured with a re-sellers warranty. This method has saved thousands of pounds for just one business, and can really make the difference, especially if you are a small to medium company, or are just looking to watch what you're spending.
Audio and Video Conferencing
There are some differences between web, audio and video conferencing.
Web conferencing
Essentially, this is the live sharing of content with visual aids and audio combined. With this type of communication, people tend to use their own devices to engage in live presentations, webinars, webcasts and staff training live feeds.
Video Conferencing
Put simply, it's video communication via Skype or a similar online, visual piece of software – a method which has generally become one of the most popular modes of conferencing communication. As it relies on the internet, it is very cost efficient. Getting a good Skype for Business headset makes the world of difference to the quality of the communication also, so it's always worth checking out what's on the market.
Audio Conferencing
This is where the best conference phones for business really come in. Audio conferencing allows a number of people to conference call from various locations at once, often with a user ID so people can log in to a particular call or audio meeting. Video conferencing has admittedly become more popular in recent times as it has a more personal feel to it and has a face-to-face quality that audio conferencing doesn't, however it is an older, reliable and timeless mode of business communication and there are some exceptional phones out there that do the job and more.
We take a look at some of the best telephones for conferencing…
#1 Polycom Soundstation 2 Standard LCD Audio
Polycom's "next generation" conference phone is designed to be a high quality, easy to use business conference phone. It generally comes in at around the £100 mark, and does more than you might expect for the money. The sound is so clear and high quality that it can be heard clearly up to ten feet away, with numerous functions to explore. We particularly liked the 360-degree microphone coverage with intelligent mixing – so only the microphone closest to the speaker is on for crystal clear conferencing.
Allows natural, interactive two-way conversations (full duplex) users don't have to wait for speakers on the far end to stop talking before breaking into a conversation
Users can speak in a normal voice up to ten feet away from the console
More productive calls – no need to repeat yourself
Three cardioid microphones provide 360-degree coverage so that everybody in the room can be heard clearly
Dynamic Noise Reduction (DNR) automatically reduces room background noise – from fans, projectors, heating and air conditioning – for clearer sound and more efficient conferencing
Intelligent microphone mixing automatically selects the microphone closest to the person speaking, eliminating extraneous background noises
Backlit graphical display convenient, easy access to important call information – phone number, number called,duration/progress of call and Caller ID
Familiar, easy to use telephony features – phone book, conferencing, mute, and hold eliminate user confusion and need for training
Auxiliary Input/Output Jacks 2.5mm jack provides connection to other communication devices, such as a mobile phone, for hands-free conferencing
RCA jack: Allows connections to other peripherals, such as an audio recorder
Single-cord connection to phone console eliminates cable clutter on the tabletop
Easy to use and install no training required, connects into any analogue phone jack.
Find the Polycom Soundstation 2 conference phone here
#2 Konftel 220 Audio
A mid range conference phone from Konftel, generally on the market for just under £200. It's actually quite good value for money, as it's a very user friendly analogue conference phone with the same outstanding audio quality as Konftel`s more advanced (more expensive) models. It has a 360 degree omni-directional microphone and can cover up to 12 people .
Key Features of the Konftel 220 Audio:
Analogue connection
OmniSound®
Speed dialing keys
Keypad
Redial, hold and mute keys
360-degree omnidirectional microphone
Non-expandable
Find the Konftel 220 Audio Conference Phone here
#3 Jabra 810 Speak
A speakerphone which is aimed at the modern office, fully compatible with smartphones & all standard office equipment and software such as Skype for Business, Unified communication platforms, etc.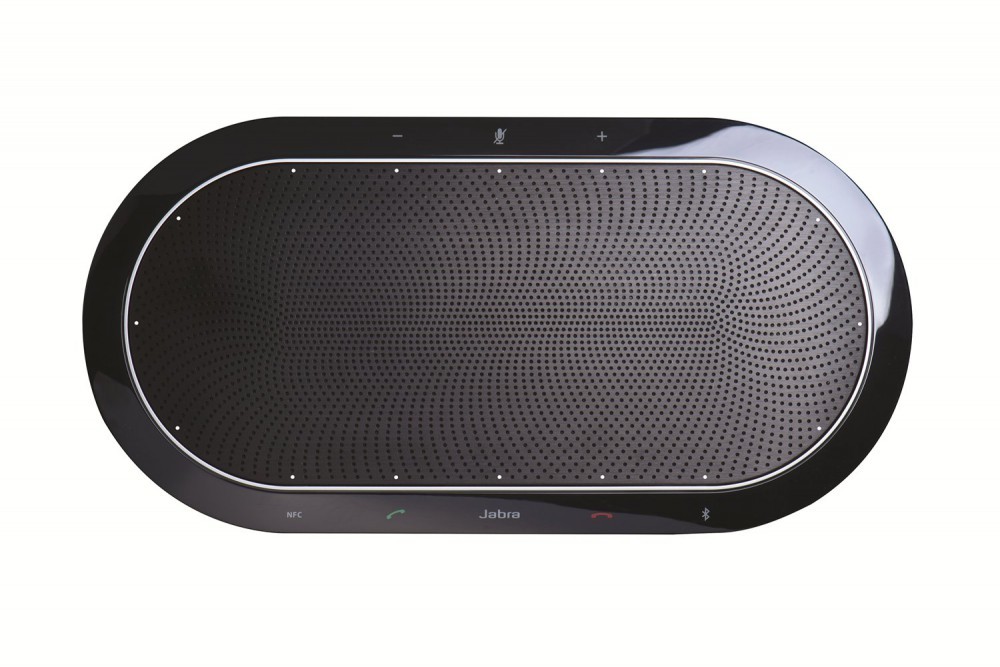 This is the speakerphone of our time, it's made to just work. It even works really well with NFC, which is so useful. Buy it for your office, your covered for your conferencing needs, indefinitely.
Key features of the Jabra 810 speak:
3.5mm jack connection
Directional, intelligent, microphones
Bluetooth
Wifi
NFC
View more details about the Jabra 810 Speak here, or buy it online
#4 Polycom Soundstation VTX1000 HD Voice Audio
This is a very popular and outstanding conference phone from Polycom, generally on sale for just under £200. It has full wideband coverage and frankly superb sound quality from two to 20 feet away – unlike some other conference phones out there, it doesn't struggle with large, echo-like rooms and conference suites. What's more, it's ideal for up to 20 users, making it one of the top choices for the larger conference needs.
Key Features of the Polycom Soundstation VTX1000 HD Voice Audio:
Automatic microphone selection – automatically turns off mics that are furthest away from the speaker to remove the in-the-well sound
Independent microphones with echo cancelling – to optimise
OPTIONAL Extension mics provide even greater room coverage for larger rooms
Selectable, downloadable ring tones
Unparalleled room coverage – speak naturally from 2 feet to 20 feet and be clearly heard
Significantly reduced back ground noises – new noise reduction technology automatically minimises PC, projector and other noises
Investment protection – allows remote downloads of software through an ordinary telephone line to add new features and applications
OPTIONAL Subwoofer – allows for audio extension down to 80 Hz
#5 Avaya Soundstation Premier 550D Conference Phone
Avaya has done well with this conference phone, as it is notably easy to use , easy to install, and works as you'd expect. It's not one of the most outstanding models out there, and is generally around for approximately £120, but meets the basic needs of a small to medium conference. The speakers are high quality, a notable point being that automatic microphone switching technology means that only the microphone nearest the person talking is on, limiting extraneous noise from around the room.
Key Features of the Avaya Soundstation Premier 550D Conference Phone
High performance speakers
Crisp, clear sound
Integrated video, voice, data and web capabilities
Direct connect
Easy to use
#6 Polycom Soundstation Duo – Dual Mode Analog and IP Audio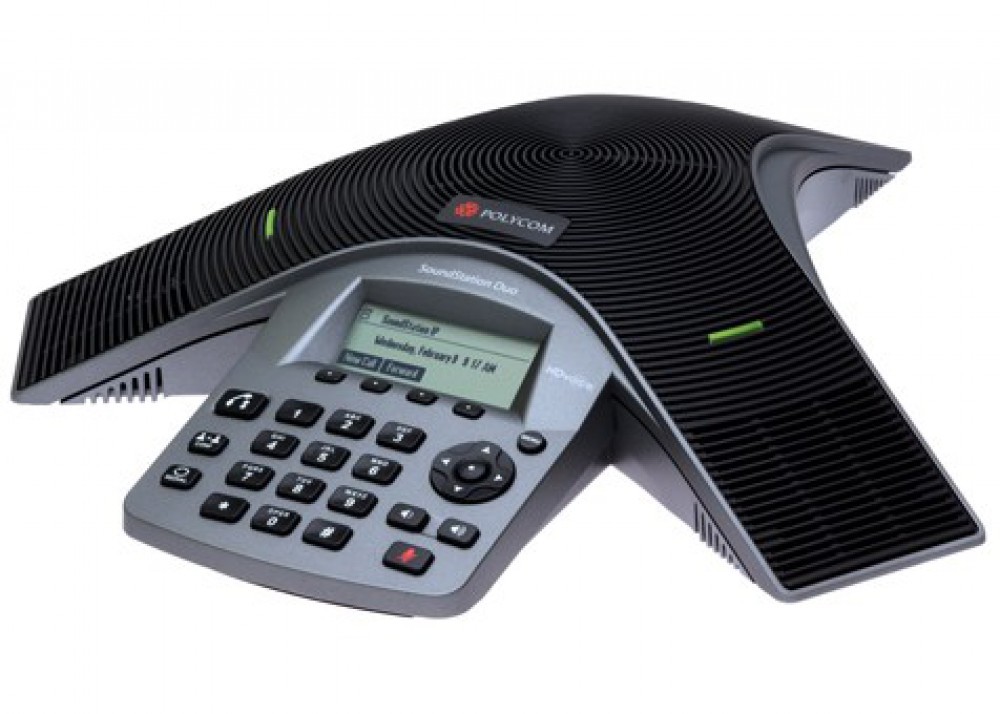 The key is in the same with this one. It is designed to work with duality, meaning either analog lines or hosted VoIP technology, meaning it can be useful before and after you make the switch to the cloud. The SoundStation Duo phone delivers superior sound quality and has full-duplex audio built in, resisting echo or background disturbance.
Best-in-class investment protection – Operates in analog
Up to 10-foot (3-meter) microphone pickup range.
Compatible with a broad array of SIP call platforms to maximize voice quality and feature availability while simplifying management and administration
Strong, robust SIP software – Leveraging the most advanced SIP endpoint software in the industry, with advanced call handing, security, and provisioning features
Connects to mobile phones for dialing from rooms without an analog phone line, and connects to a PC or tablet to become a high-quality conference phone for Internet calling
#7 Polycom RealPresence Trio 8800 Collaboration Kit (Skype for Business Edition)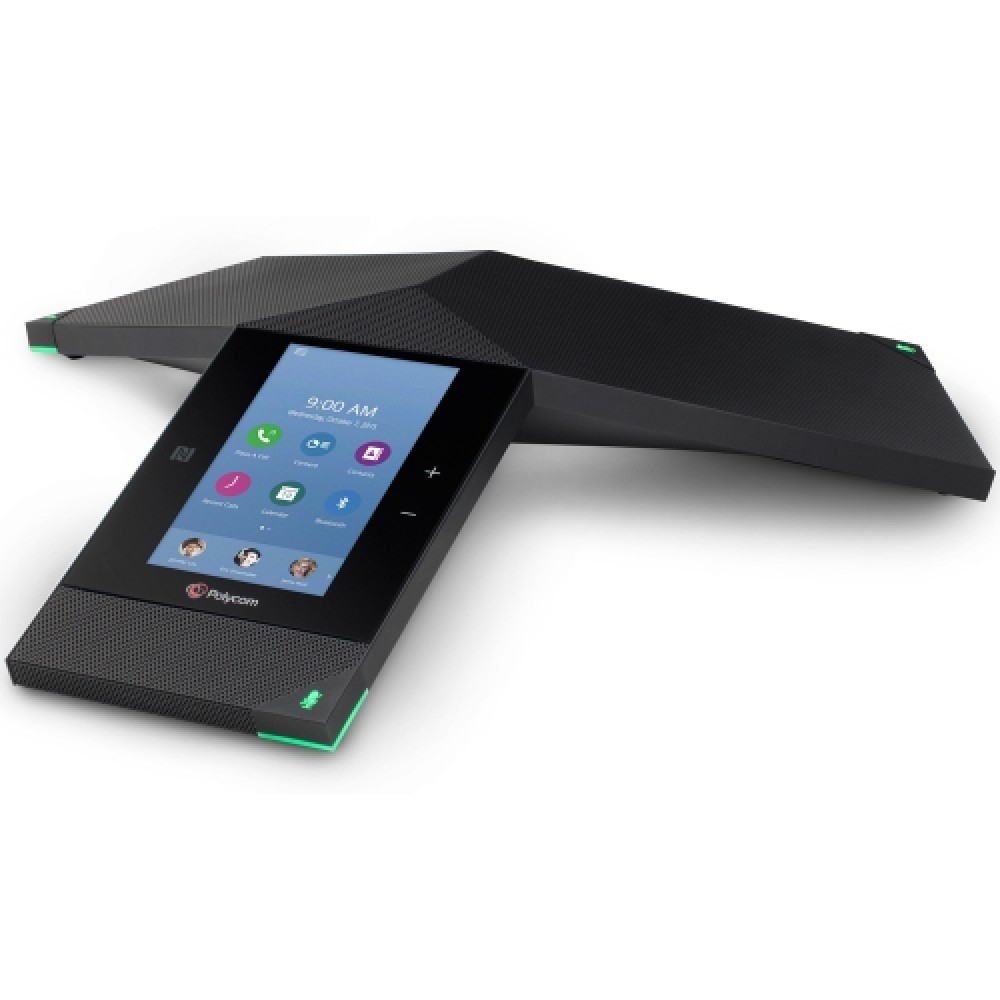 This has been dubbed online as "the world's best conference phone", and with a price tag around the £1,300 mark, one would certainly hope so. The Polycom RealPresence Trio provides the industry's most amazing sound quality so that you hear every word clearly, but it's also the new smart hub for your group collaboration. You can hear every perspective, share your ideas and concepts with vivid imagery, and see their reactions immediately in real-time video from the one and only Polycom RealPresence Trio. It's certainly a superior conference phone system and works seamlessly with incredible visual and sound
HD 1080p video quality at 30 frames-per-second
H.264 with scalable video coding (SVC) and UVC 1.5 encoding technology
90-degree diagonal field of view
Logitech RightLight™ 2 technology and autofocus
4X digital zoom in Full HD
Pan, tilt and zoom option controlled by software
ZEISS® glass lens
Convenient privacy shutter
Plug-and-play USB connectivity
Summary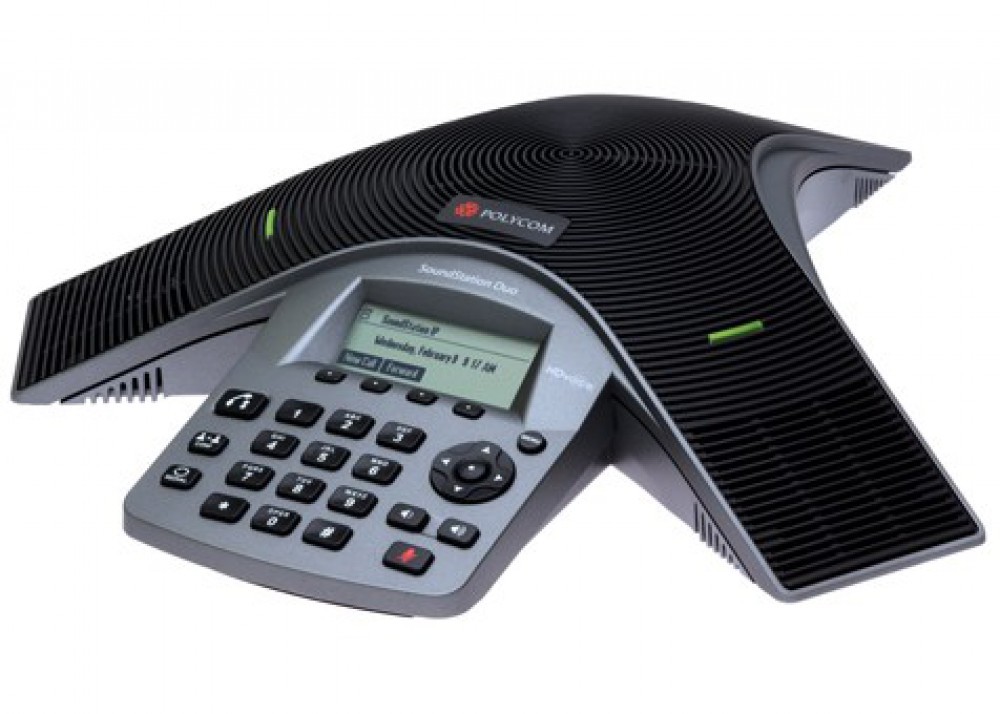 Article Name
Best Conference Phones for Business
Description
A handy list of the best conference phones on the market to suit your individual business needs, great advice from the Tech-Mag experts..
Author
Publisher Name
Publisher Logo