During the Coronavirus pandemic of 2020 – 2022, working from home and using remote meeting tools such as Microsoft Teams has increased not only in it's actual use, but also its acceptability as common way of working. With solid internet infrastructure everywhere now, it's become more broadly accepted for people to work remotely or in a hybrid fashion, working some days in the office and some days at home.
Tools such as Microsoft Teams have become commonplace with a huge surge in users making video calls and conference calls using the platform, so it's important that users are able to communicate to the best of their ability no matter what their circumstances. A headset designed for Microsoft Teams ensures that the user will be able to hear the call clearly, but also be heard clearly as well.
Microphone noise cancellation is a must for these headsets to eliminate any low-level background noise and isolate the speaker's voice to allow for a high level of professionalism during calls is important.
All the headsets here are plug & play and easy to use – some of the headsets listed here are specifically optimised for Microsoft Teams so we have pointed these out. In short, those headsets have an extra Microsoft Teams button on them that will allow you to answer calls or check messages at the push of a button.
---
Our favourite – Best noise cancellation
Jabra Evolve2 30 – USB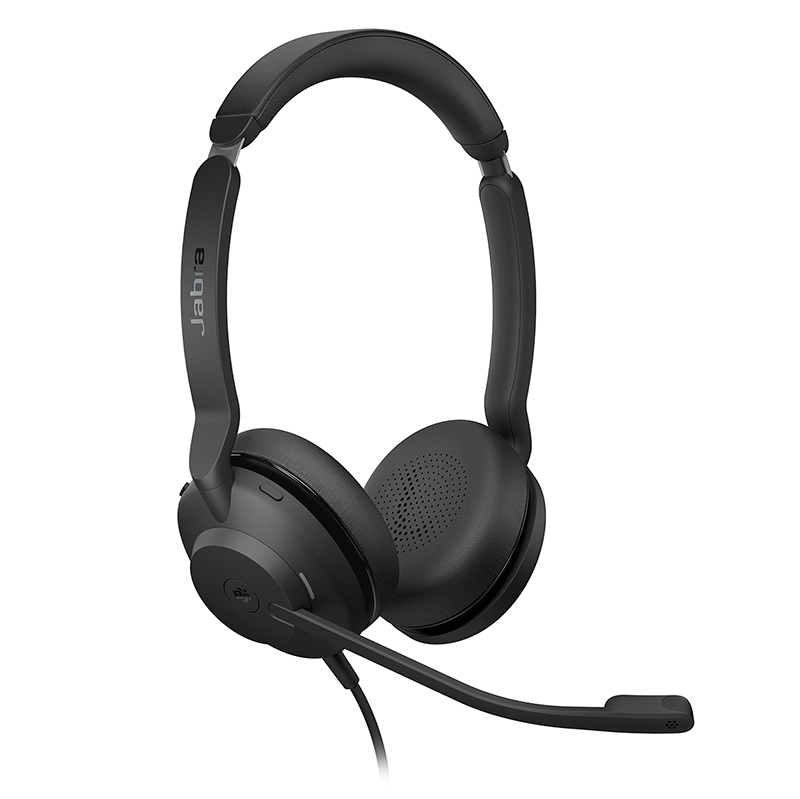 Jabra are well known for creating quality office headsets. Their Evolve range, now in its second iteration has been extremely successful in creating a quality headset for home / office use. The Jabra Evolve2 30 is perfectly suited for Microsoft Teams calls. Their MS Certified version has the Teams button on the side of the headset which allows you to join meetings and check messages at the touch of a button. In terms of comfort, the Evolve 20 is lightweight with lots of padding, so we feel like these would be comfortable for long meetings.
We tested these with background noise and have to say the noise cancellation technology is incredible. With a TV playing loudly in the background, the Jabra cut that out completely, giving a clear voice signal so that co-workers could hear us clearly without interruption from any background noise that may be happening.
Binaural, Monaural, USB-C and USB-A versions are available, with standard UC and Microsoft Certified versions with the MS Teams button also available.

Binaural USB-C, MS version linked below.
Where to buy the Jabra Evolve2 30 – USB
---
Highly recommended – Superb quality
Poly Blackwire C3255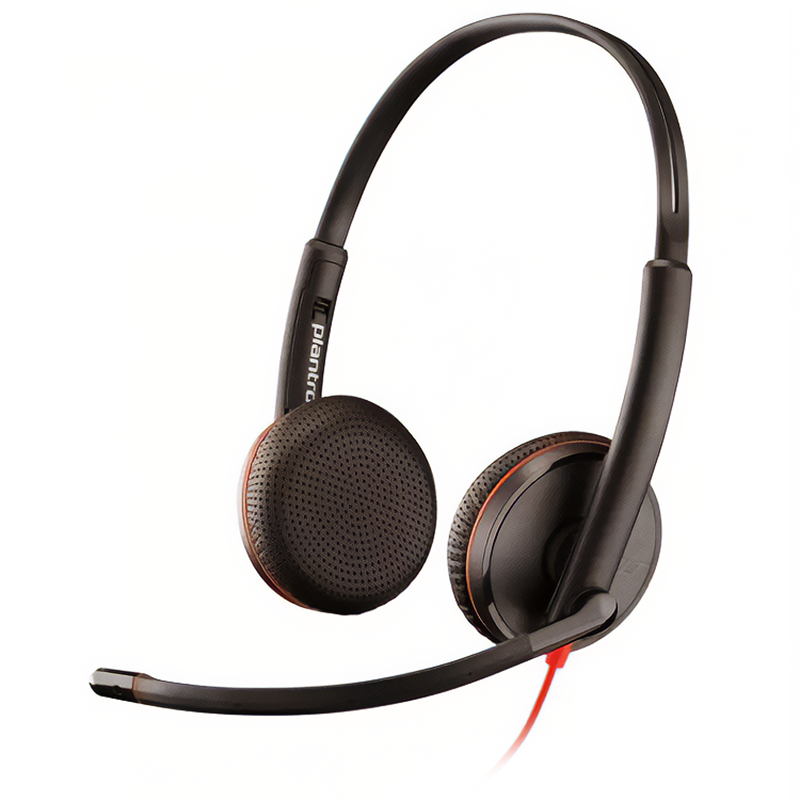 The (Plantronics) Poly Blackwire range has been around for a while and has been iterated and upgraded to the model we have today, the Blackwire C3255. A high build quality as you'd expect from Poly, with comfortable squishy earpieces, we'd feel fine wearing these for a long call duration. Noise cancellation is also excellent so most background noise was cut from microphone transmission when we were on a call so if you're working in a busy environment or at home with background noise, you can be confident that your voice will be heard clearly. There's a dedicated Microsoft Teams button on the in-cable remote, that to answer calls, check messages etc.
Binaural, Monaural, USB-C and USB-A versions are available, with standard UC and Microsoft Certified versions with the MS Teams button also available.

Binaural USB-C, MS version linked below.
Where to buy the Poly Blackwire C3255
---
Superb – Bluetooth
EPOS / Sennheiser Adapt 260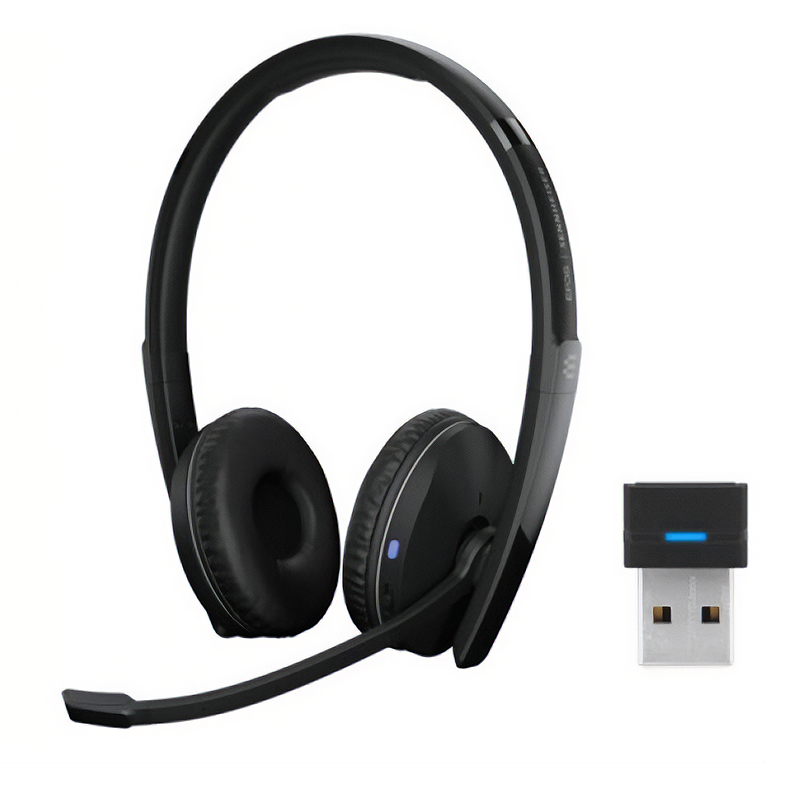 The EPOS / Sennheiser Adapt 260 is a Bluetooth headset, giving you freedom from being tethered to your desk, range is around 10 metres so, if you're not hopping off to the other end of a large house or garden, there's ample range to move away from your desk if needed.
The headset itself is plainly stylish, light, and comfortable. It is slightly heavier than other headsets in this list on account of having an internal battery for Bluetooth functionality. Speaking of battery life, with only a two-hour charge, it's possible to get up to 27 hours of usage from this headset, which is very useful to know as wireless headsets can be a pain to keep charging.
Sennheiser have always been well known for their high-quality acoustics, and the Adapt 260 is no different, giving a high-quality sound, and of course the noise cancellation is top quality – with plenty of background noise in our testing we could be heard clearly with background tv noise cut to almost nothing.
Binaural, Monaural, USB-C and USB-A versions are available, with standard UC and Microsoft Certified versions with the MS Teams button also available.

Binaural USB-C, MS version linked below.
Where to buy the Epos / Sennheiser Adapt 260
---
Highly Recommended – Bluetooth – Great value
Project Telecom | Advanced BBD Binaural Noise Cancelling Wireless Bluetooth Headset | Headphones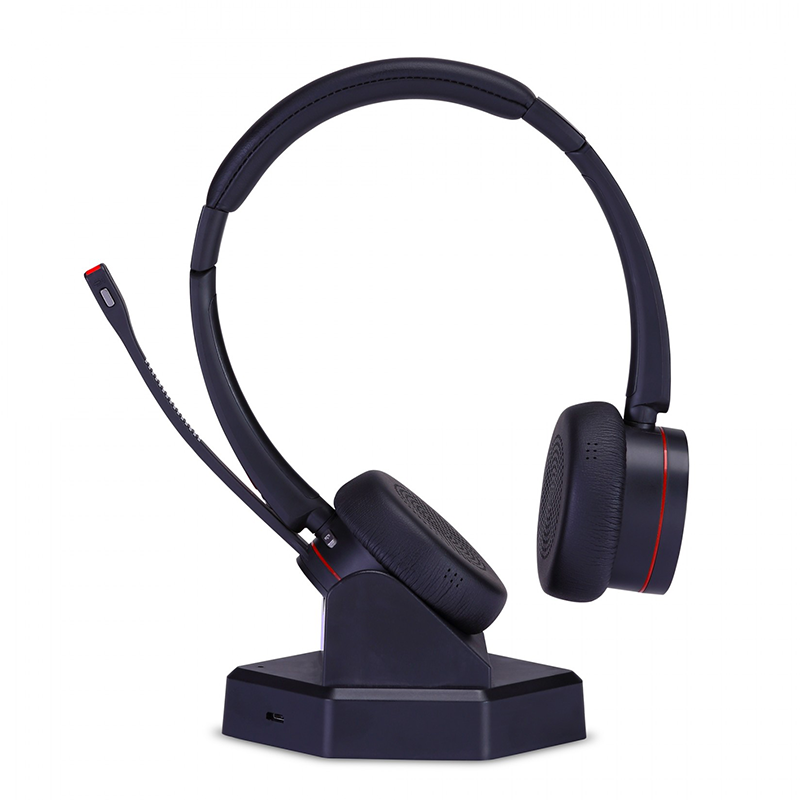 We found a little diamond here in the Project Telecom Advanced BMD Bluetooth headset, build quality is high, with a comfortably designed headband for long meetings we'd have no problem wearing this.
Bluetooth range excellent and gives approximately 40 metres in range so there's plenty of scope to move away from your desk and make a coffee whilst still listening to the meeting should the need arise. Battery life is great! It's possible to get 20 hours battery life great from only 2 hours of charge, and with a magnetic charging stand, it looks great on the desk even when not in use.
Sound quality is excellent, wideband sound gives a natural tone across the sound spectrum. In our testing, noise cancellation was effective even with plenty of background noise present.
For a headset that is half the price of some of the others in this list we still feel very comfortable in recommending the Project Telecom Advance BBD. Go and take a look!
Binaural, Monaural, versions are available.
Project Telecom supply this headset with both USB-A and USB-C dongles, and offer a lifetime warranty with this model.

Binaural version linked below.
Where to buy the Project Telecom Advanced BBD Headset
---
Great corded budget option
Logitech H340 USB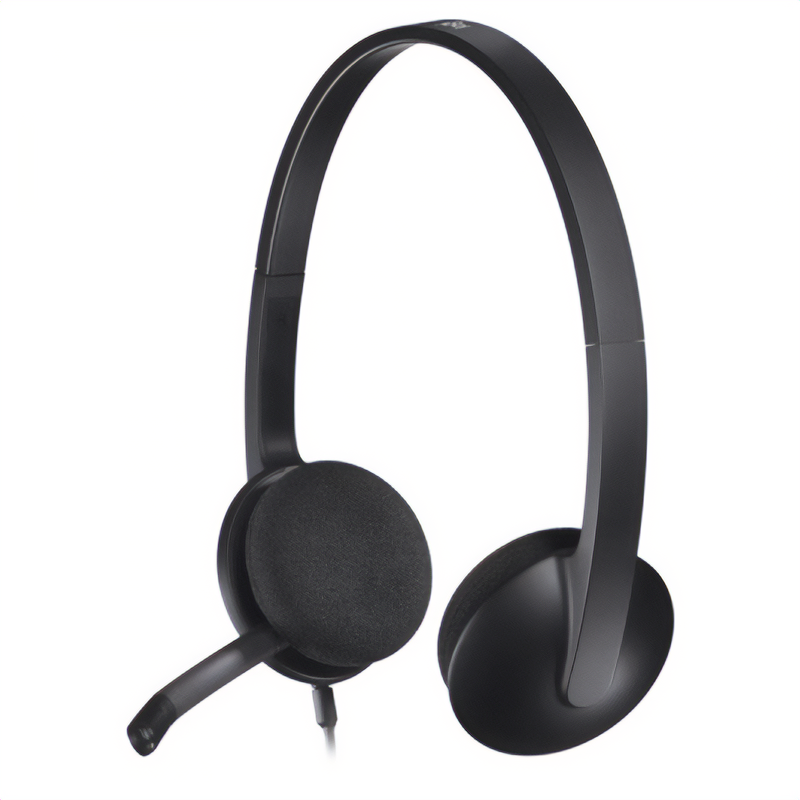 Logitech have a reputation for making high quality PC peripherals from mice, keyboard, and headsets. As an aside, I own a Logitech Mouse and I love it! It's the best mouse I've ever owned. That being said, we're talking about headsets here, and the Logitech H340 is a quality headset at a cheaper price than others in this list. The design is pretty plan and the headset itself is nice & light, with foam ear cushions and a short, discrete boom arm which I liked as it does ensure that you'll never get the sound of breathing through your nose being picked up. The sound from the headset's speakers is perfectly fine, we could hear calls clearly without any problems at all. The microphone is noise cancelling and does cut out background noise admirably – not quite as good as more expensive models in this list, but if you work in a quiet office, then that might not be a problem for you anyway.
If you're on a budget, or only want to spend a small amount of money on a headset for occasional use, then the Logitech is a great option!
Where to buy the Logitech H340 USB Headset
---
More information on getting started with Microsoft teams
If you are indeed new to Microsoft Teams we found a great introduction video here by Kevin Stratvert who makes some great tutorial videos for all kinds of software and tech. Go check out his channel.
---
Looking for Call Centre Headsets?
Tech-Mag has constructed a highly researched and highly detailed guide on the Best Call Centre Headsets – with honest and expert advice on what to look for, and what to avoid.
Best headsets for Microsoft Teams was brought to you by Tech-Mag review experts.

Summary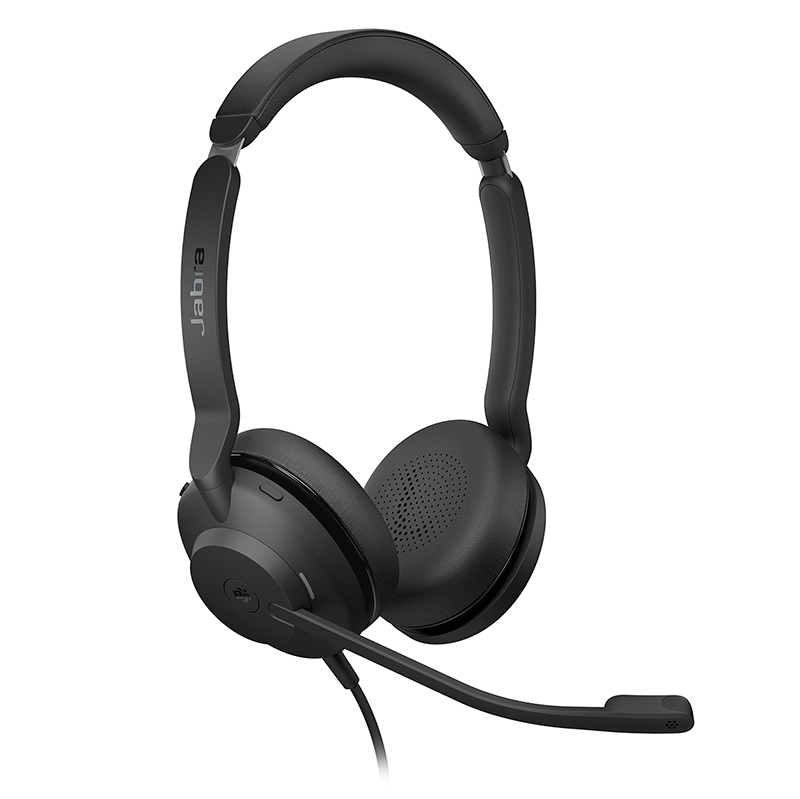 Article Name
Best Microsoft Teams Headsets
Description
A guide on the best office or home headsets which are optimised for Microsoft Teams
Author
Publisher Name
Publisher Logo