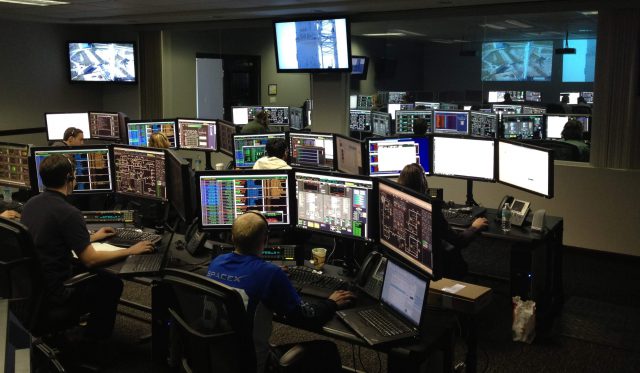 If you work in an office or any work environment you've probably heard the terms IP Telephony or IP phones thrown around; but what exactly is IP Telephony and how does it differ from traditional telecommunications?
The Basics
IP Telephony is a digital form of telecommunication that utilises the internet as its communication source.
Put simply in an everyday context, using WhatsApp, Facebook Messenger, Skype or FaceTime to make a phone call uses IP Telephony instead of simply using your mobile phone minutes to make the same phone call. The call is connected via the internet as opposed to traditional means of telecommunication such as phone masts and wires.
With so many of us opting to use apps to make calls on our mobile phones, operators are now focusing heavily on data packages when promoting phone contracts instead of free calls and texts.
On a corporate level, IP Telephony has quickly become the norm for any office or place of work. This is due to the many benefits of switching to digital telecommunication over traditional phone systems.
Benefits of IP Telephony
One of the main benefits on using IP Telephony within an office environment is the increase in productivity and efficiency that it brings. IP Telephony maximises efficiency through combining traditionally separate entities such as voice, video and data into one digital system creating a much more advanced and easy to use system than previous operations. Having everything in one place is a no brainer for increasing efficiency.
Another huge benefit to switching to IP Telephony is the reduction in overall costs within the office. By mitigating traditional telephone companies the costs of using the internet for communication means lower operational costs in the long term. IP Telephony is generally more advanced than its traditional predecessor with small features such as lower power or eco-friendly mode helping to cut general office costs and help us on our way to a more eco-friendly planet.
Other benefits of using IP Telephony include easier installation than traditional telecommunications, more advanced features such as simple to use call conferencing and transferring voicemails to email as well as the ease at which new phones can be added to existing business systems.
With such clear advantages it's no wonder that so many offices are opting for IP Telephony over their traditional phone models and reaping the benefits of increased productivity and lower office costs.