+ Other cool wireless audio devices compatible with iPhone 7
Apples new iPhone 7 has completely taken away the 3.5mm headphone jack. So what headset can you use with your new iPhone 7?
Lucky for you Tech-Mag has done some reseach and we have found a great selection of headsets compatible with the iPhone 7. This is exactly where to get your iPhone 7 headphones, at the best prices, with a full rundown of each headset/accessory.
This is exactly where to get your iPhone 7 headphones, at the best prices, with a full explanation of pros and cons of each type of headset.
Essentially you have four options.
Use the official Apple "Airpods"
Use high-quality Bluetooth headsets compatible with the iPhone 7 (Advised)
Use the new "Lightning connector" to plug in some specific headsets
Use any 3.5mm Jack earphones with an adaptor from Apple (not advised)
Apple Airpods
Apple Airpods are unavailable until "late October" according to Apple. They will cost £159 and will ship with a charging case & Lightning to USB connection lead. If However if you are able to wait until then, they do boast some pretty neat features, such as:
Automatically turn on when taken out of the charging case & automatically connect to your iPhone 7
Quick Charge
Quick access to Siri (That fox)
Bluetooth
Motion detecting accelerometer
Speech detecting accelerometer
All in all a pretty impressive repertoire. Apple are trying to change the way we use headphones, I think they might do it.
You can get the official Apple Airpods direct from the Apple website here
Lightning connection compatible earbuds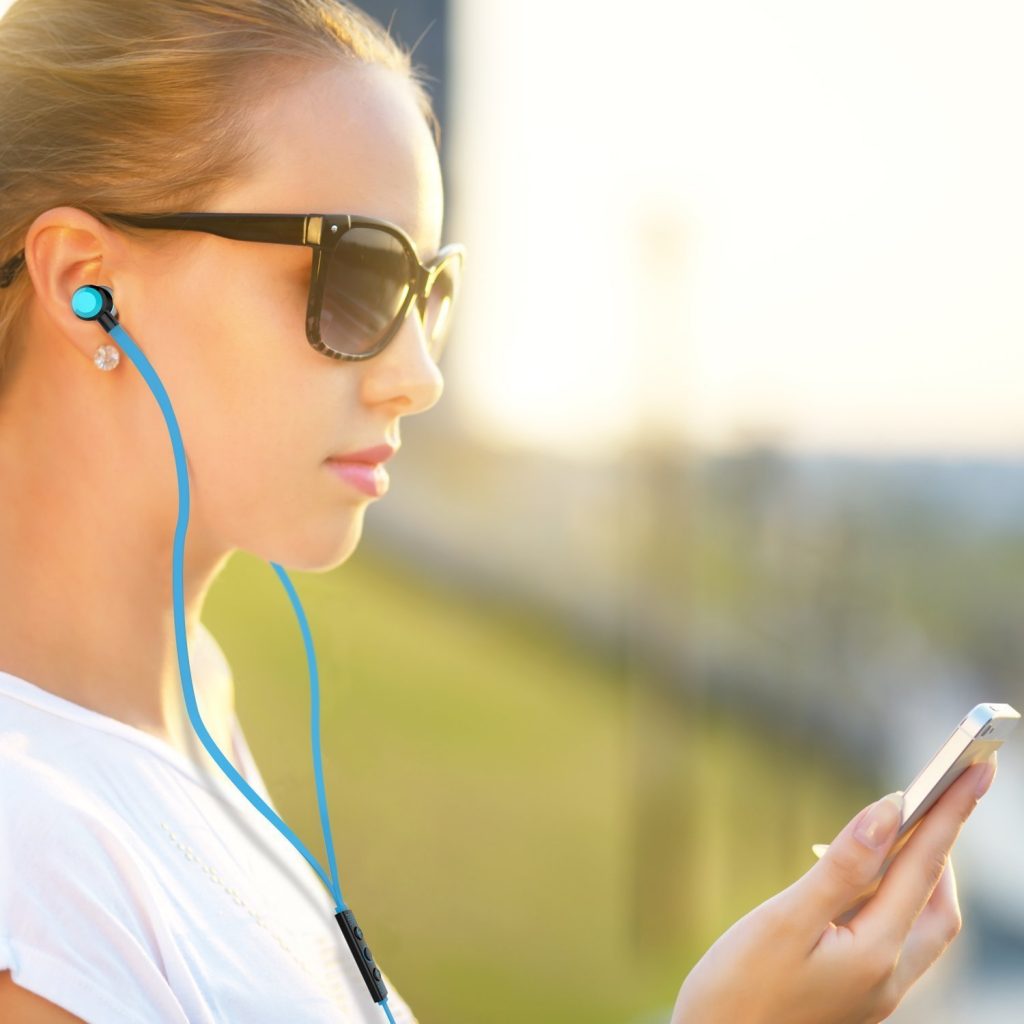 Sharkk's lightning earphones feature aluminium earbud shells, in-built volume controls and a "flat" cable which is supposed to make it less likely to succumb to the twisting and pulling of everyday use.
Despite the modest sound price, the consensus is that the sound quality is what you would expect from high-end earphones of the conventional variety and the build quality top notch, too. Sharkk's lightning connection compatible offering should be a good bet for anyone looking for quality on a budget.
Due to the fact these use the Lightning connection, the sound quality is actually much higher than a traditional 3.5mm connection jack, even though the price is extremely modest.
Jabra 65 UC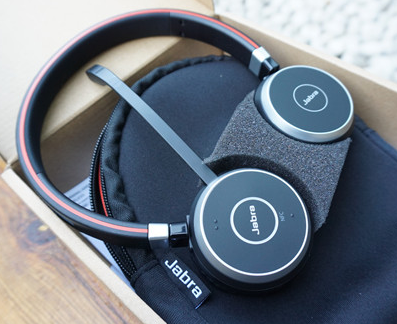 Some high-end Bluetooth headsets such as this go perfectly with the iPhone 7.
The Jabra 65 is a stunning piece of kit, originally intended for business use, and boasts unparalleled active noise cancelling (really, it's the best), stunning sound quality and professional grade comfort levels.
It does have a pretty big Mic, however, this actually snaps seamlessly into the band. But a plus is that if you did need to make a call on this, you could do it in a nightclub with no issues about them hearing you, or vice versa.
Philips Fidelio M2L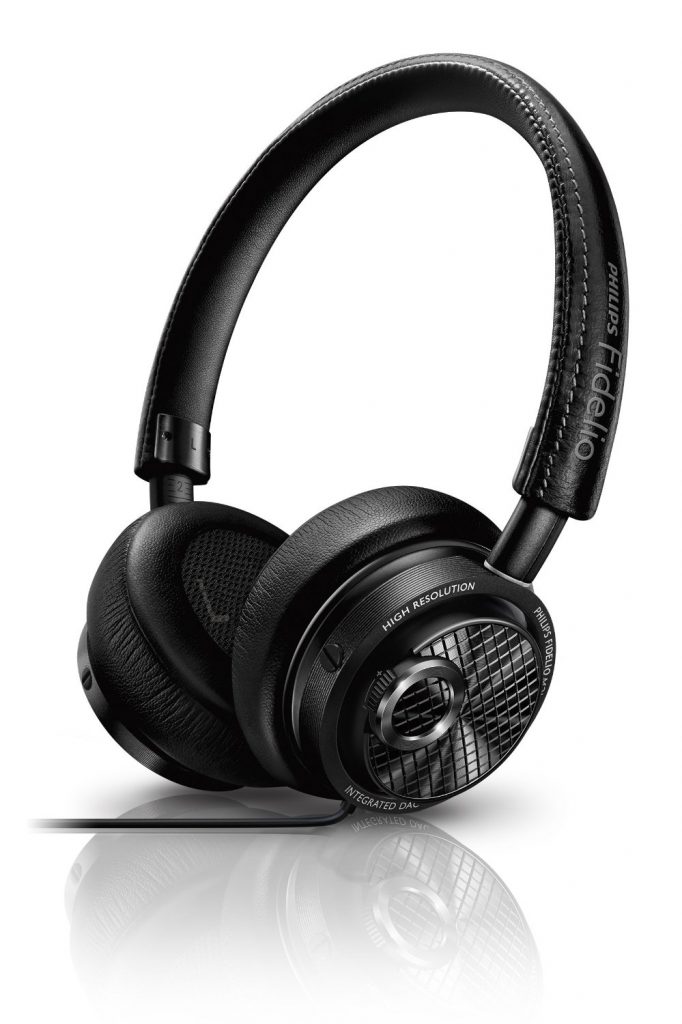 Looking for some badasss earphones you can still use with a connection? These are totally compatible with iPhone 7 lightning port.
Plantronics Voyager Edge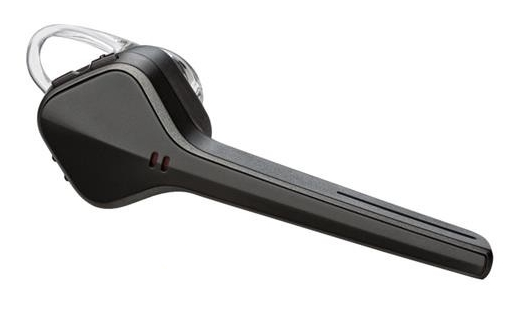 The Plantronics Voyager Edge is one of the best "Bluetooth headsets" available that is compatible with the iPhone 7.
Yup, it's one of the professional looking ones you see BMW drivers using, and once upon a time, used to make people look like they were talking to themselves (before people started to embrace technology, now you can't tell who the crazy ones are)
On a more serious note, if you are are looking for a Bluetooth headset like this, this is the one we would recommend the most, due to:
Superior talk/listen time: 16 hours
Vastly superior audio quality vs Bluetooth headsets in the same category
Ridiculously comfortable to wear for long periods of time
Water resistant – won't break if you get caught in the rain
Can be used in conjunction with iPads/Android devices/Laptops at the same time as your iPhone 7, no need to ever switch device
Next gen technology built in sich as device detection, connection & smart sensors for an intuitive user experience
You can purchase this direct from PMC here
Compatible Motor Cycle iPhone 7 headset: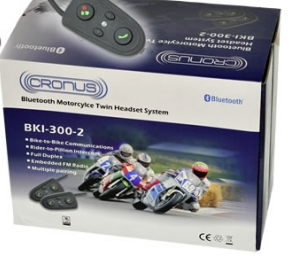 Looking for a motorbike helmet compatible headset?
You can get one here
Its a twin unit Bluetooth system for helmets, enabling you to talk with passengers, or any other biker. It is compatible with the iPhone 7 including Apple maps navigation, up to a 1km range while talking to other bikers, or to make regular calls.
Also compatible with iPhone 7 music/ iTunes etc.
iPhone 7 Conference Unit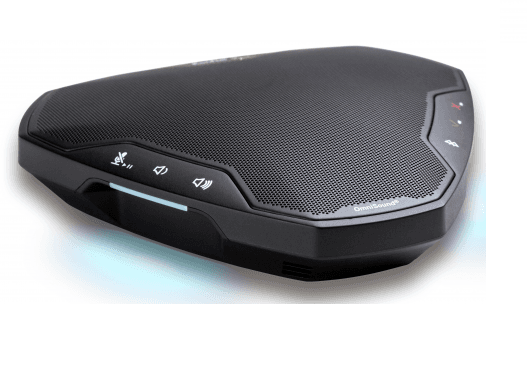 Yup that's right. Bluetooth conference unit which is compatible wit the iPhone 7
Okay so its not technically an iPhone 7 compatible headset, but this piece of cutting edge tech will actually connect to your iPhone, making conference calling & meetings, that little bit more high tech.
How impressed would your clients be if you pulled this out at a meeting? Get it here