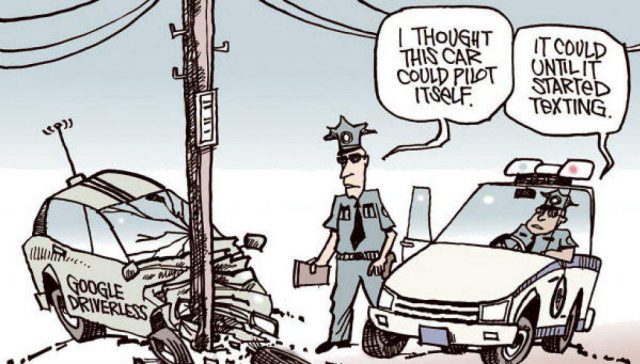 Driverless vehicles may still seem like they're locked in the safety of science fiction and fantasy films. But the reality is accelerating towards us at a speed many of us might not be ready for.
It's an exciting prospect that self-driving facilities may drive themselves into our lives and start to steer the way for us, and the media has done its fair share of shouting about the changes that are coming…
But how close are we to this reality?
As reported by the BBC, one of the UK's first driverless cars was this week put to the test around a Milton Keynes railway station. The two-seater electric vehicle travelled in a 1km (0.6-mile) loop on the pavements, as its ambitious team told the press to expect such a device to be available to the public as soon as next year.
Next year……?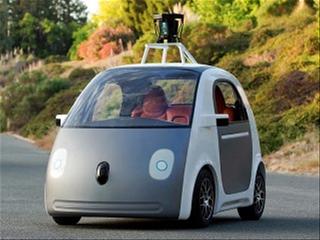 The UK government has been somewhat keen to lead the way driverless car technology. In fact, only at the start of the year did they launch a consultation on changes to insurance rules and motoring regulations which would make way for driverless cars by 2020. Slightly more conceivable than "next year". But it still seems like something from Tomorrow's World.
It's more than just showing off new AI Driving technology
Regardless of how unreal and frightening they may seem, there are more benefits to autonomous cars than you might think. For a start, they will be able to travel closer together than those with a human driver, suggesting that motorways will be half was wide as they are now.
The same report states how existing multi-storey car parks could be transformed into office spaces because parking will no longer be needed, and the streets could even be free of traffic lights and road signs. Frightening, or exciting?
Either way, it's possible that this fantasy world is still in the distant future: "We have to think about the fact that the laws are not going to move that quickly," said Linsey Willis, a spokeswoman for the Contra Costa Transportation Authority, California.
Google has made a lot of progress in self-driving technology over the past few years, heading out into the streets and refining their software.
Apparently, Amazon has already shown an interest in integrating driverless cars for their delivery services, which depending on how reliable it turns out to be, could be fantastic news for those of us needing a fast service.
In the UK, Ministers want to be the world leader in the driverless vehicle market, but it appears no matter which country takes the wheel, there is a long road ahead before they reach their destination.