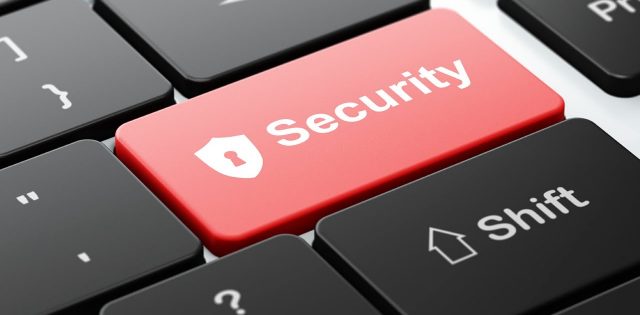 Hosted VoIP & Security – How Secure Is Hosted VoIP?
Security will always be a priority for any business no matter the industry. From window shutters to email encryption business owners should take every possible step to secure the contents of their business. As more and more businesses move towards cloud-based products such as a Hosted VoIP phone system many are asking how secure Hosted VoIP is before making the switch.
The simple answer to the question is that Hosted VoIP is secure. From the offset, VoIP is as secure as traditional telephony and comes with far more benefits such as easy installation however it would be careless of any business not take necessary security measures to improve the safety of their business and data. The damaged caused by a cyber attack could equal the damage caused by a physical attack or robbery. As cybercrime rises and online threats evolve, it is important for businesses to keep up and ensure that their company has taken all the possible measures in avoiding an attack.
So just how secure is Hosted VoIP?
One of the main security breaches that could arise when using a Hosted VoIP system is call fraud in which the lines are tapped and can be taken hold of by the attacker to make phone calls; this could give the attacker access to sensitive and private information including both personal staff data and business data. There are a number of ways to prevent such an event happening through boosting your cyber security.
Applications such as Hosted VoIP that run through the cloud are always protected through complex encryption protocols. This helps to protect the entire server from potential hackers effectively building a wall around your business and data. As with all online account, having secure and strong passwords are a good way of adding an extra layer of security to your business. VoIP providers offer a range of password protection and authentication to ensure that your lines are covered.
Since Hosted VoIP relies solely on cloud based technology there is always the risk, as with everything online, of viruses and malicious software infiltrating the system. Features of Hosted VoIP use areas of technology such as email when sending voicemails as soundbites to the receiver's inbox; email has always been a problem when it comes to giving access to spam and malicious software. As with all PC's, laptops and smart devices is it heavily recommend that a good anti-virus programme is installed on all work devices. Anti-virus software provides a crucial firewall around your system to protect your servers from all online threats and viruses; the majority of VoIP providers should install VoIP specific firewalls, able to tackle the targeted threats that may come with using VoIP telephony, for you.
Unsurprisingly, the majority of cyberattacks occur outside of working hours. It is therefore recommended that 24 hour monitoring services should be employed for maximum protection when the office is closed.
How is VoIP secure?
The security around a Hosted VoIP system is extremely layered and complex to ensure maximum protection. Protecting your data and general application is the security operating system which is supported by additional security services and general network security.
VoIP Security Tips
Understand the system that you're using and investigate the security that comes with it. Often VoIP providers can tailor security systems for your specific needs.
Ensure that all systems are password protected.
Use VoIP features to have more control over the types of calls allowed on your network.
Set up a strong firewall – antivirus software should come with a firewall as standard.
Ensure that you update the software regularly – VoIP updates are easy to install and manage.
If you notice an odd occurrence report it to your provider.
As cybercrime becomes more complex many may be left wondering if it is worth leaving the analogue for digital. The truth is that security threats exists in all aspects of business and to live in the past to mitigate the dangers that come with technology would be as detrimental to yours business as a cyberattack. On a similar note, using the technology whilst not taking cybercrime seriously is highly risky.