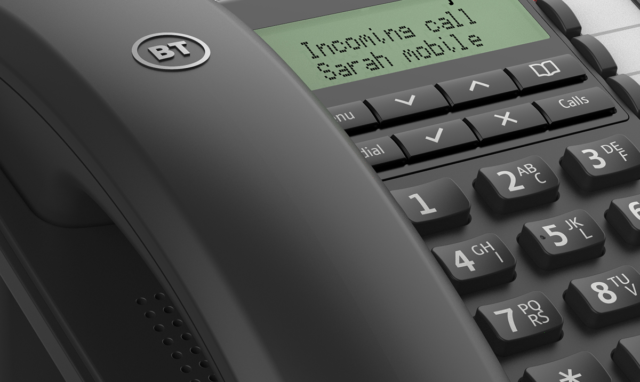 The BT Converse 2300 is one of the most popular corded phones for business and home offices, we take a look at why…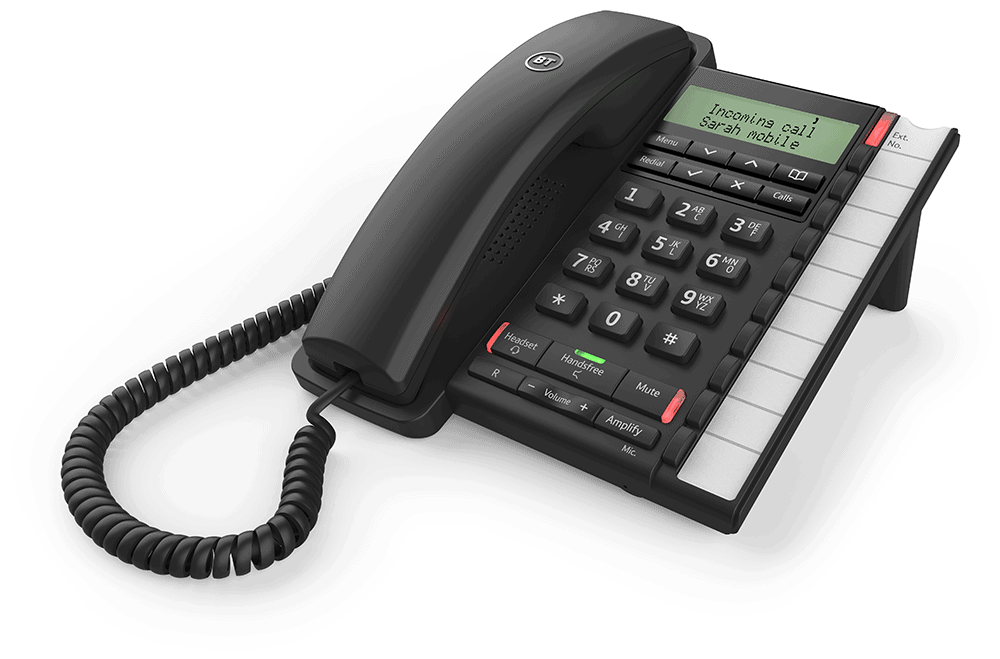 Review of BT Converse 2300
The Converse 2300 model is an extremely popular corded phone for business or home offices, largely owing to the fact it has the balance between cost-effectivity and feature variability. The build quality as you'd expect from BT is excellent, the buttons feel tactile and everything is labelled clearly so it is easy to use. The LCD display is bright and clear, showing Caller ID and giving access to the 100 name and nuber phonebook as well as the last 50 numbers dialled. The speakerphone is excellent, there's no distortion in the sound even when volume is cranked up loud.
If you're using this for a small or home business there's an added RJ11 headset port so if you're regularly needing your hands free for typing or writing as you're on a call, the then you can indeed plug in a corded headset for just this type of usage.
The menu system for finding stored numbers and last called numbers is also very clearly labelled so you won't have any problems recalling and speed dialling with ease.
It is also worth noting that the Converse 2300 is available in white or black so you can buy the one that suits your office the most.
Is the BT Converse 2300 a telephone for Business and Home use?
Well not Really.
It's marketed as a phone "for business or home" which is true to a point, you can of course use this in the home, though we think its features are a little overkill for domestic use, and even though it's an affordable corded telephone for the workplace, it may be overpriced and over specced to be used as a house phone.
As for office use, we hold the BT Converse 2300 in very high regard indeed.
BT Converse 2300 Review – Bad Points
The only minor complaint with the Converse 2300 is that it does need to be powered to get the best out of it. Included in the box is the phone's PSU. To take advantage of that LCD screen, lovely speakerphone and amplified headset port, the PSU is a must. You will need to take this into consideration when purchasing the Converse 2300, although we do see this as a very minor inconvenience, as this is common for a phone with this feature set, and very much does go to improve the performance and allow for those extra features such as the amplification for the headset, and that crisp, loud speakerphone.
Converse 2300 Features Include:
Caller display
Backlit
Contrast control
Call timer
Clock
Calendar
Caller ID
BT MeetMe menu (service short-cuts)
BT services menu (Call Divert, Call wait etc.)
50 no. call log
100 name & no. directory
10 last no. redial
10 one touch memory buttons
3 ring tones
Headset socket – RJ11
Inductive coupler – for hearing aids
Handset volume control
Earpiece volume control
Three standard ringtones
Hands-free Speakerphone
Ringer volume control
Ringer volume on/off
Visual ring indicator
Message waiting indicator
PBX compatible
PBX access code
Energy efficient "Switch Mode" power supply
Wall Mountable
As described by the phone experts at PMC Telecom:
"The BT Converse 2300 is the top of the range converse phone and for an analogue telephone, there's not a lot this phone does not do, the BT Converse 2300 really is one of the best home or small office telephones on the market today."

PMC Telecom
Where can I buy the BT Converse 2300?
Alternatives from the BT Converse range
You might also be interested in the BT Converse 2200 and the BT Converse 2100 handsets – in short, cut down versions of the 2300. If you don't need all of the features of the Converse 2300, then with the same exceptional build quality, BT have released the 2200 and the 2100 partner phones that align perfectly with their top of the line model.
BT Converse 2200
---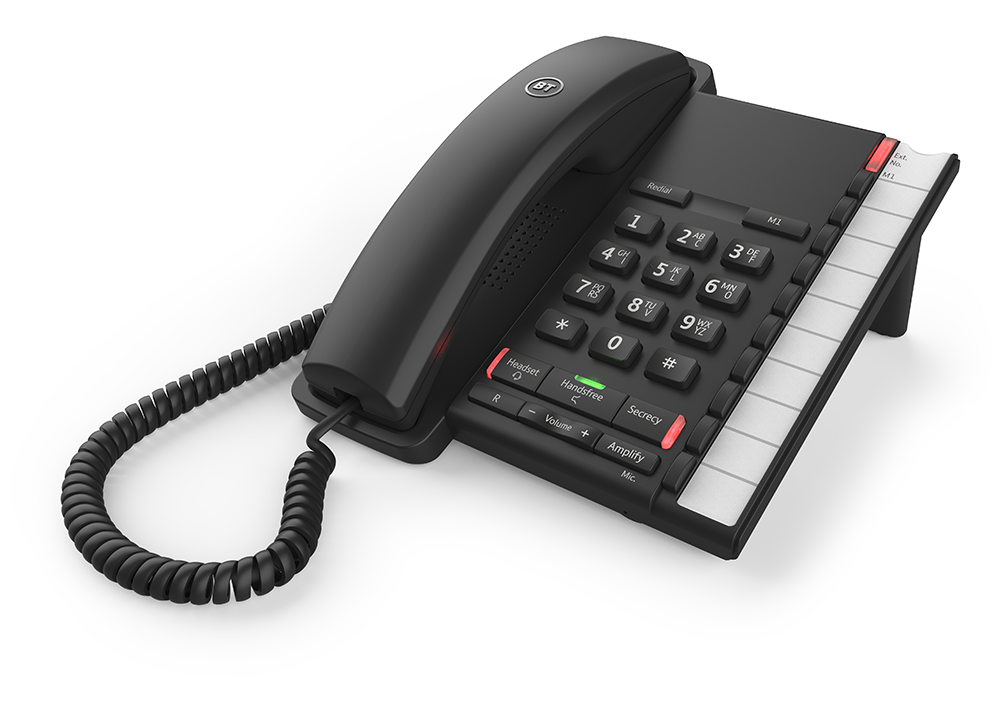 Handsfree Speakephone
10 one touch speed dials
RJ11 Headset Port
Available in Black & White

Summary
Reviewer
Review Date
Reviewed Item
Author Rating





Product Name
Price
Product Availability