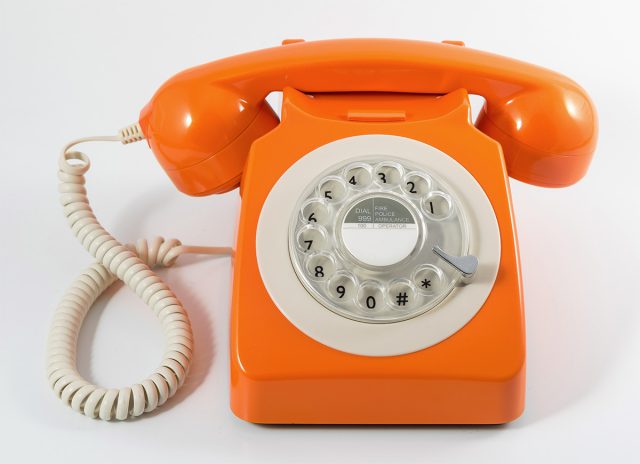 How to win at Retro Phones without breaking the bank
From their humble beginnings to the modern day, retro phones have proved they are here to stay. Their vintage charm has echoed well into post-millennial fashion, and whether it's nostalgia you are looking for or funky, modern replicas to brighten up your office/home, there is something out there for you.
From rotary dials to union jacks, we take a look at the retro phone's epic ride through time, sharing with you our findings on the best offers on the market, with a few added suggestions along the way. You're welcome!
#1 GPO 746 Rotary Dial Phones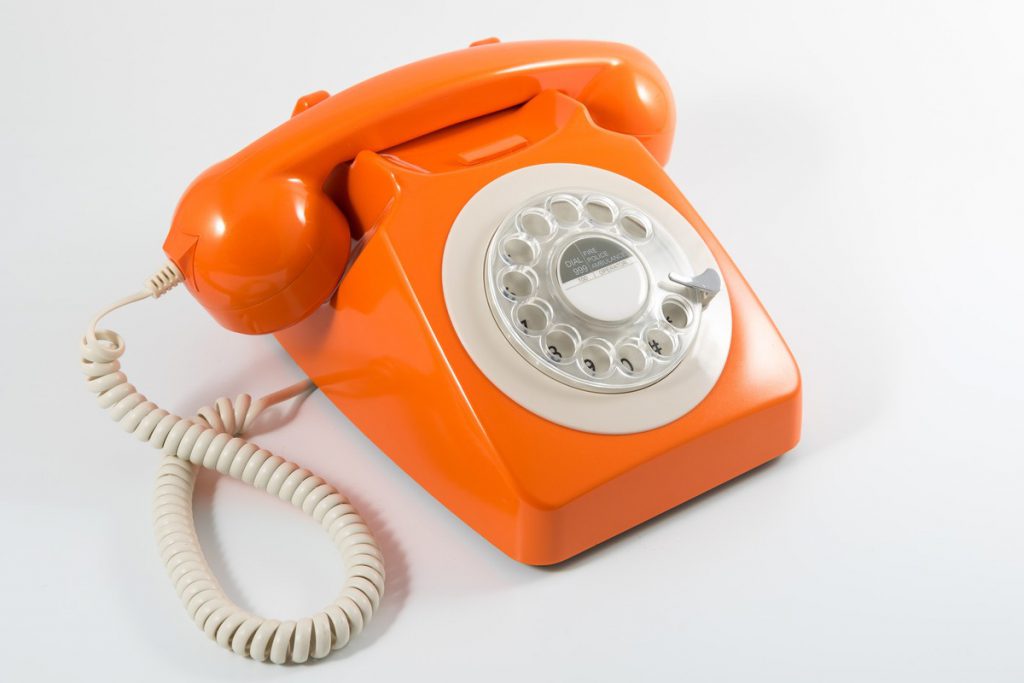 The "old classic", basic style, rotary dial retro phone. This has a lot of offer in its simplicity, not least because it is based on the final ever version of the 746, widely in circulation during the swinging 60's.
This particular model of telephone was the GPO's standard rental instrument until push button phones were brought in. You can get these phones in all the funky colours of the 60s and 70s, from "English mustard" to "post box red", which have a much more vintage and authentic feel about them than the more modern replicas which adopt patterns such as the union jack. The old school spiralled cord which was once a necessity is now looked on fondly as a blast from the past, and it makes the retro phone that little bit more nostalgic.
Features:
Traditional rotary dial
Authentic bell ringer with on/off switch
Works on any standard home telephone line
Solid, weighty construction
Tone Dialling
Compatible with modern telephone banking switchboard etc
Rubber grip feet
Find the GPO 746 Rotary Dial Phones here
#2 Classical GPO 1935S Duchess Telephone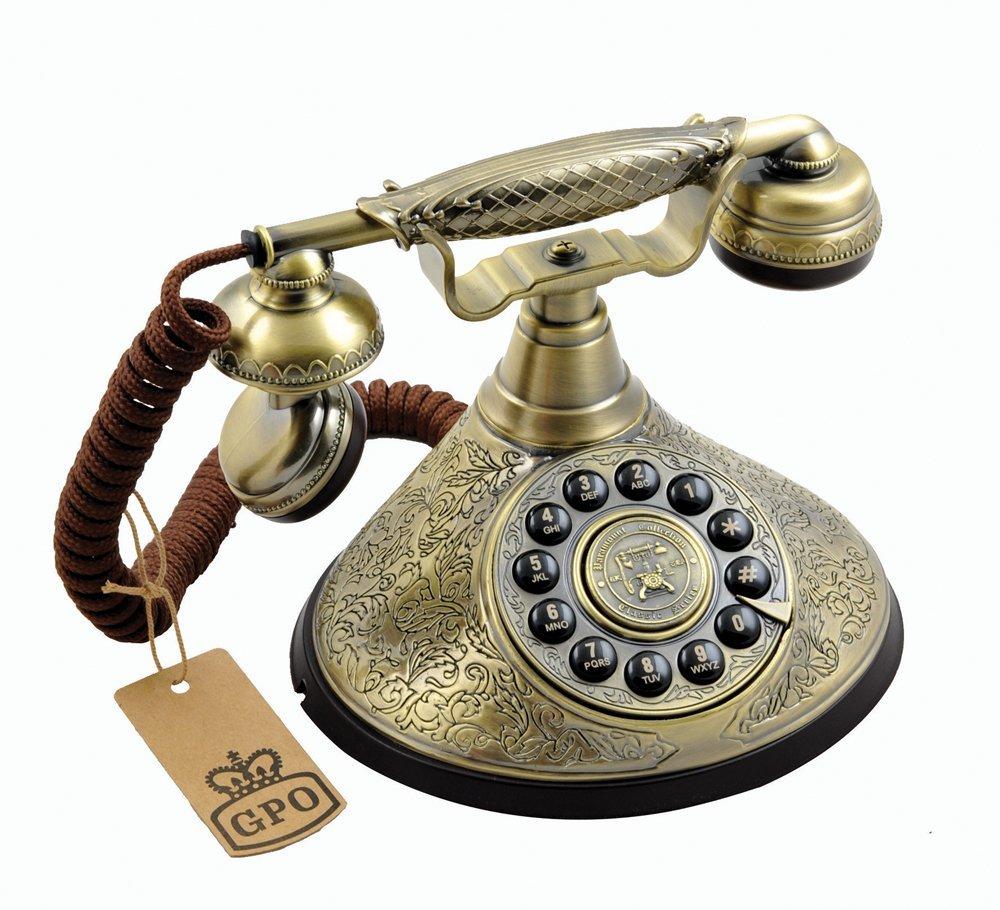 Slightly more expensive than the funkier newer models, but the authenticity of the GPO 1935S Duchess makes it a cut above the rest in many ways. This is clearly a very glamorous and exquisite model of retro phone, and is a stunning replica of 20th century luxury.
The major advantage is that its replica model has the call quality of a modern phone, as the internal technology is higher than that of its time, but its exterior is beautifully vintage and romantic. Recent buyers have been flocking to buy this exact model to jazz up their offices, hair salons or even homes with this attention-grabbing, contemporary British classic.
Features
Classic Style Design
Made from quality strong plastics and metals
REN 1
Tone & Pulse Dialing
Ringer On/Off switch
Rubber feet
Find the GPO 1935S Duchess Phone here
#3 Wild & Wolf Trim Phone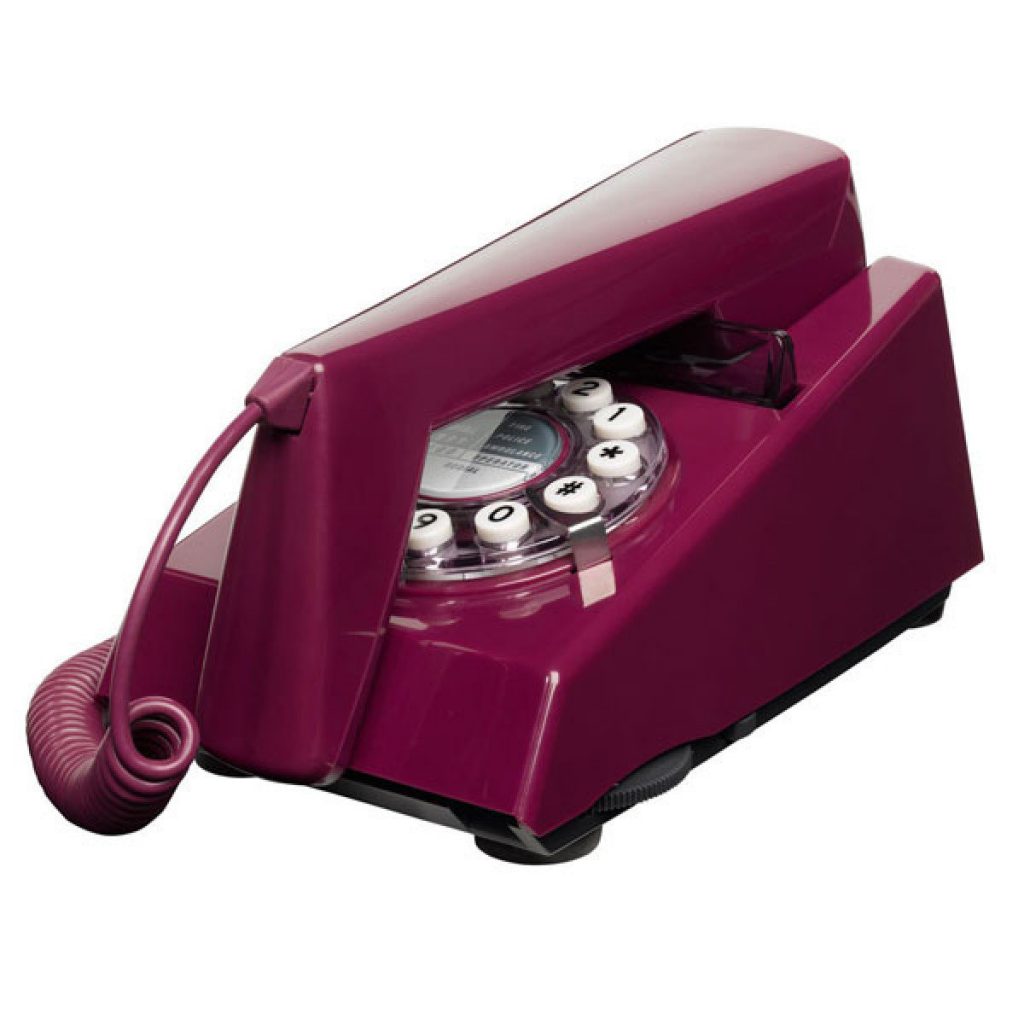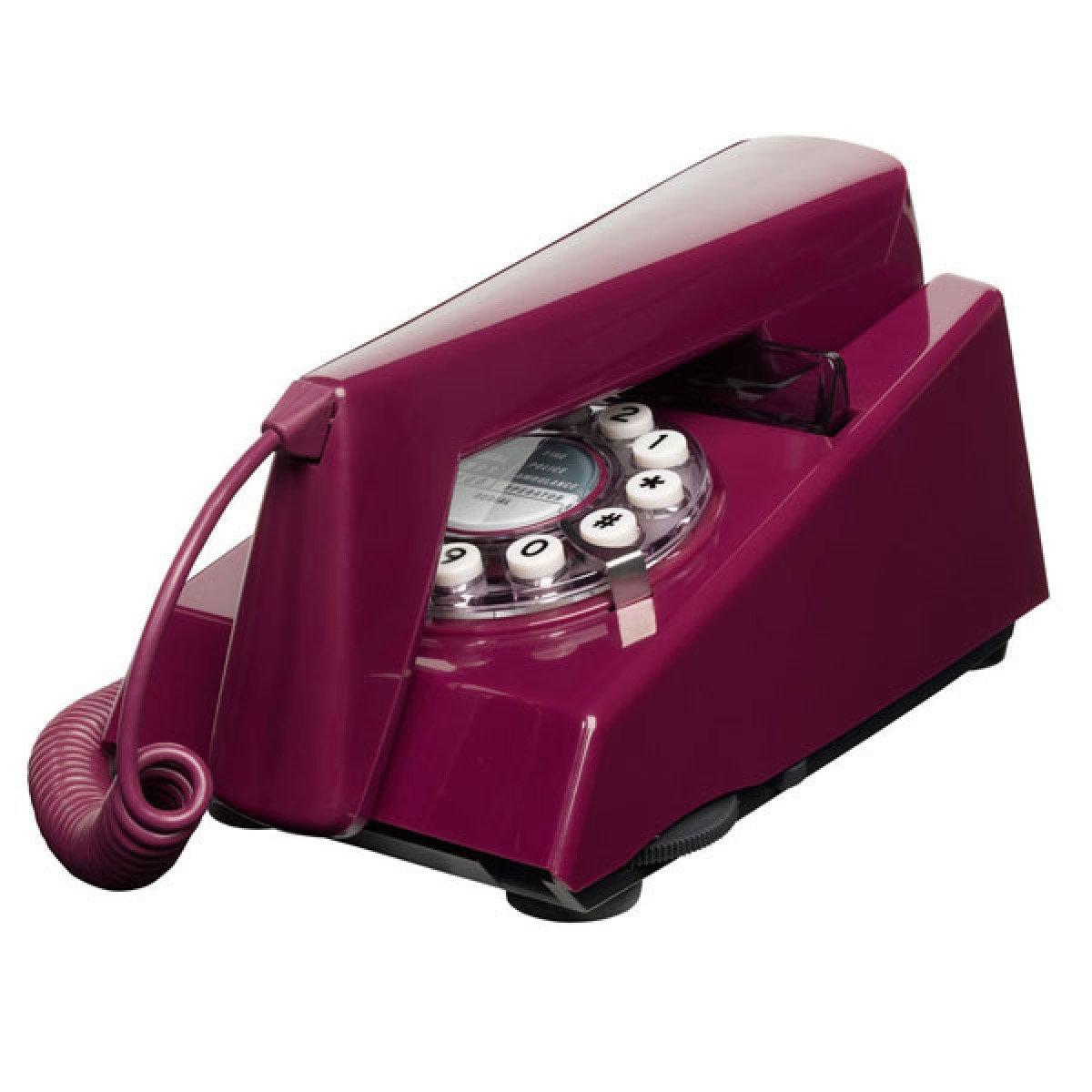 This is a classic 60's retro phone which is one of the funkier, more fashionable designs out there.
In fact, GPO originally launched the Wild & Wolf Trim Phone in 1965 as as a fashionable alternative to its more regular models, which was unusual in the beginning, and became more commonplace as fashion spread in the early 70's.
Also, an interesting side-note: "TRIM" actually stands for Tone Ringer Illuminated Model: largely because it was the first phone which could ring using an electronics warbler, a sign of top notch technology at the time, as it was the first sign of moving away from the traditional phone bell.
Now in 2017, the funky trim phone is still very much in demand, and its replica is around mostly with push buttons rather than the old rotary dial. PMC Telecom sells a great selection of them in all sorts of colours, and is selling them from as little as £31 including VAT – one of the best deals out there.
Find the Wild & Wolf trim retro phones here
#4 1950's American Diner Phones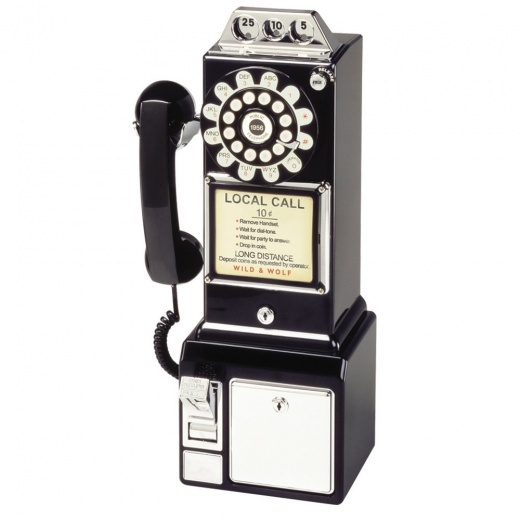 Our search for the best retro phones wouldn't really be valid unless we found a decent, affordable, old school diner phone.
This American 3-slot style payphone from Wild & Wolf doesn't require coins in any way with this model, but has all the quirks and features of the old design from the 50's.
While you don't have to pay for your calls with this phone, now you can still enjoy the functional coin slots complete with jingle as your money is deposited into the coin bank (lock and key supplied) in the base of the unit.
Retro design
Push Button Dialing
Redial Button
Ringer on/off switch
Tone/Pulse Switch
Earpiece Volume Control
Coin Bank
Wall Mountable
Does NOT require coins to make calls.
Find the 1950's American Diner Phone here
#5 GPO Opal Push Button Telephone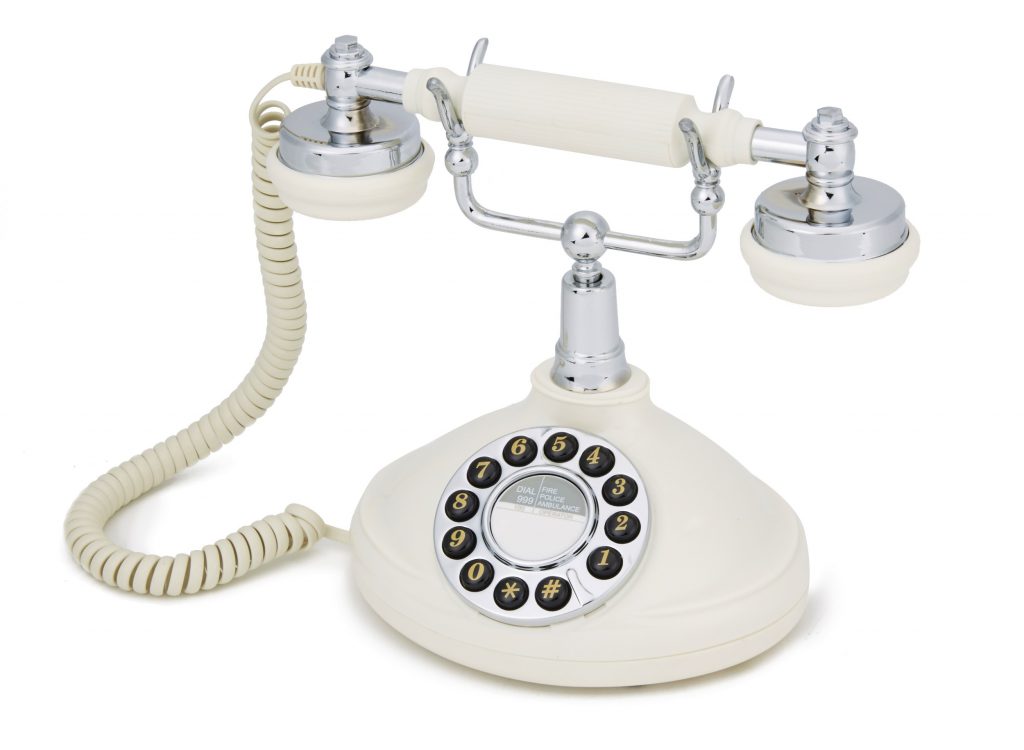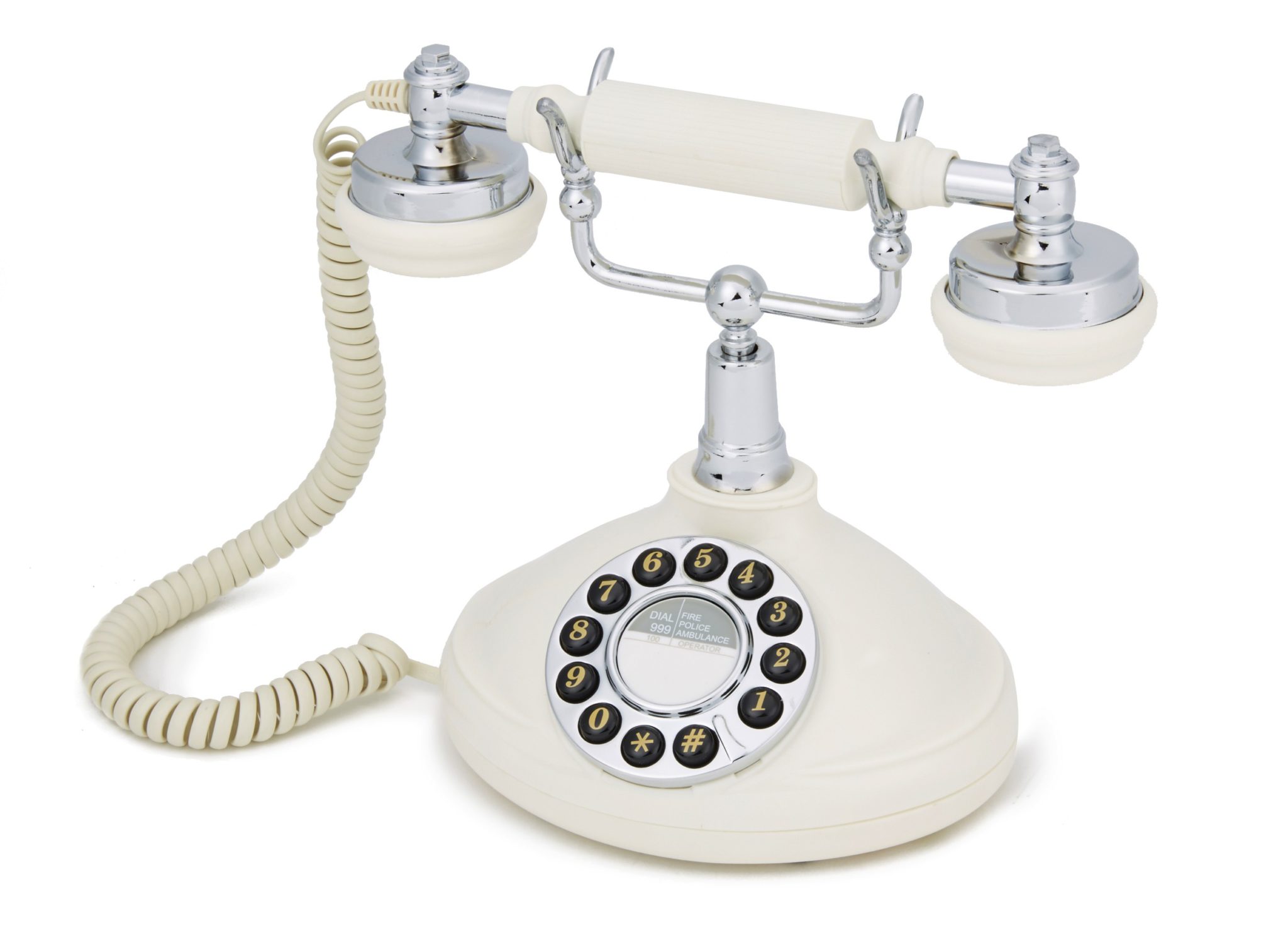 If you're looking for really old and authentic, the GPO Opal Phone is for you. Dating back to the early 20th century design, it has all the delights of an almost antique model phone but with a push button design for ease of use in the modern world. This model is actually made from very strong plastics and is even compatible with modern telephone banking – so it's a hybrid of the old and the new.
The old-style handset has been especially popular because of its shape, though you can absolutely use it on any current telephone network.
Classic early 20th century design
made from quality plastics
Works on any current telephone network
Compatible with modern telephone banking
Push Button Dialing
Tone & Pulse Dialing
Ringer On/Off switch
Rubber feet for extra grip
Silver and Cream Finish
Find the GPO Opal Push Button Phone here
Bonus Facts on Retro Phones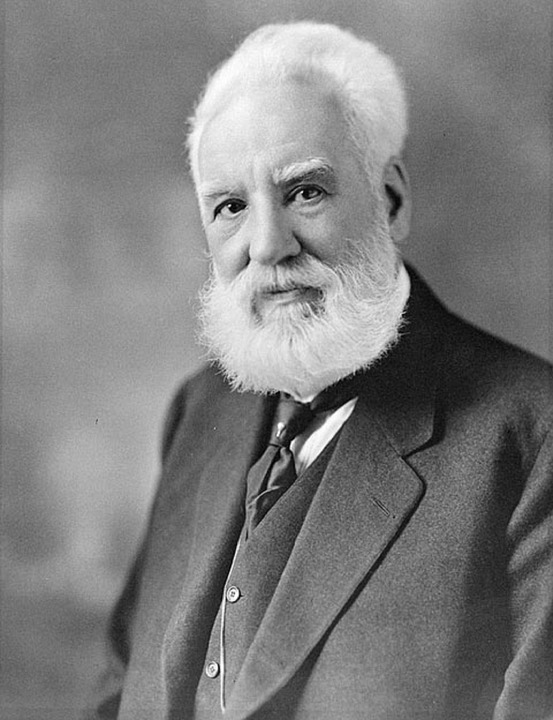 You may have heard of Alexander Graham Bell, who created the very first telephone. There is a huge question mark over whether or not he shares his glory with Elisha Gray, who some believe was the real inventor of the original phone. Whether this is true or not, Mr. Bell remains the official, documented inventor.
Be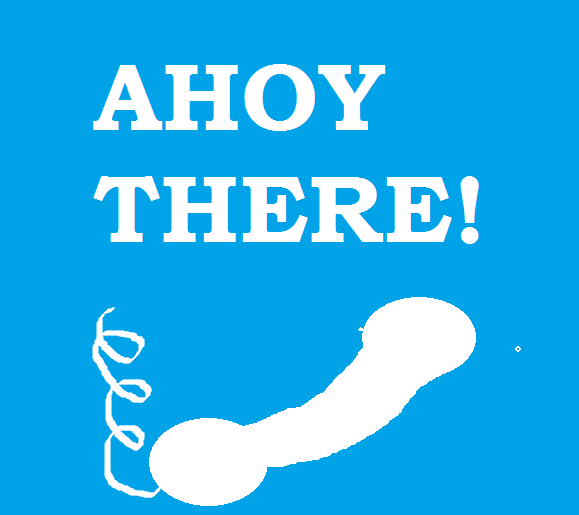 ll used the term "Ahoy" as the original telephone greeting, as it was easier to understand through the old communication issues. This word is used in the Czech Republic to this day as an informal "hi". Interesting, yes?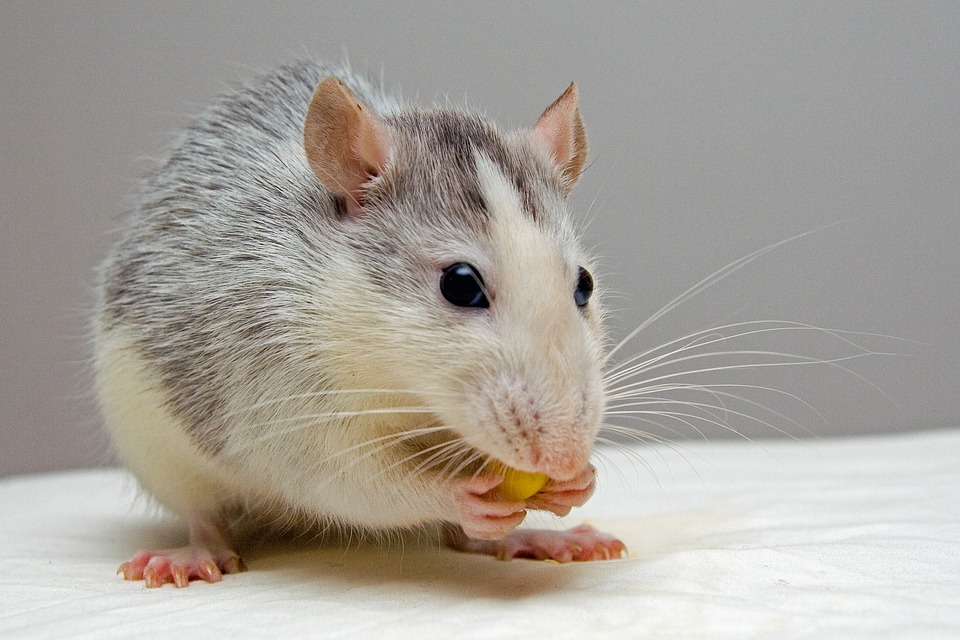 Rats and Mice caused the most damage to retro phones over the years by chewing through the wires- a problem reduced massively with the introduction of mobile phones.