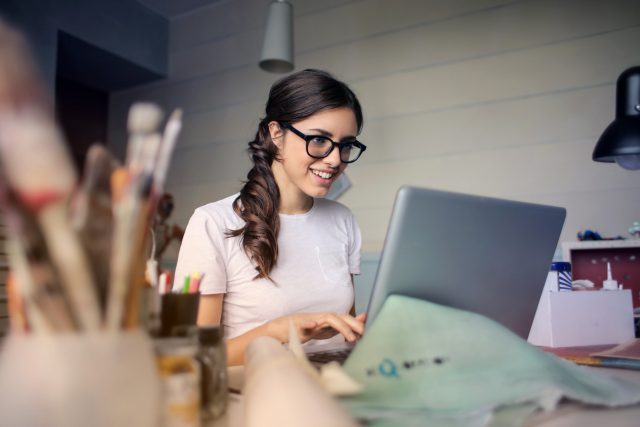 According to the 2018 Tech Nation report, only 19% of the digital tech workforce in the UK are female. This percentage can shrink even further when analysing the user base of niche technologies, as women are often encouraged to take other routes instead of pursuing technical roles. Whatever the reason, there is a clear shortage of women in tech.
Taylor Jones is a Business Manager at Mason Frank International, a Salesforce recruitment specialist. Given the emergence of Salesforce as an accessible and versatile business technology, coupled with its rich job ecosystem, she believes there's never been a better time to encourage women into Salesforce roles. Taylor has provided us with the following insight on how women can begin their Salesforce career today:
Salesforce is a company that's deeply rooted in equality and diversity. Its equality policy is divided into four key pillars—equal rights, pay, education, and opportunity—and the company has even appointed a Chief Equality Officer, Tony Prophet, to oversee its diversity statement.
"Inequality, in all its forms—gender, LGBTQ, racial, or otherwise—is an issue that every company must address for their own benefit and to create a better world," explains Tony. "We believe businesses need to focus on closing the equality gap with the same energy put into creating new products and markets."
Despite its best efforts, Salesforce is still experiencing a lack of diversity in its user base and partner ecosystem. Only 28% of respondents to Mason Frank's latest Salesforce salary survey were female, while 39% of overall respondents did not feel there was an equal balance of male and female representation at senior board level in their company.
These two findings are intrinsically linked; there cannot be a fair balance of gender representation at senior board level if there is a shortage of women entering the Salesforce ecosystem. The problem is cyclical, and one that sullies all corners of the technology sector. This is why companies must do more to encourage women into technical roles.
Salesforce is leading the way in this respect. The community outreach achieved through its equality policy and inclusive user groups has been consistently praised as one of the staples of the ecosystem. Salesforce's pioneering 'Trailhead' open education system also makes learning and upskilling in the technology accessible to anyone, championing equality of opportunity.
We recently worked with Salesforce to develop our own training program, the Mason Frank Tech Academy, which offers tech professionals a fast track into the technology. We educate and steer our consultants on the use of the technology in a commercial environment, before placing them with Salesforce Partners to begin their career. This means that young professionals now have a route into Salesforce with a job waiting for them when they complete their training.
Many young women in tech can experience difficulties finding a role due to competitiveness in the market, others cannot find a job in a focus technology they are invested in. Salesforce is a technology that nurtures its own ecosystem. And as the world's #1 CRM provider, the demand for its implementation, and for those skilled enough to operate it, shows no signs of diminishing.