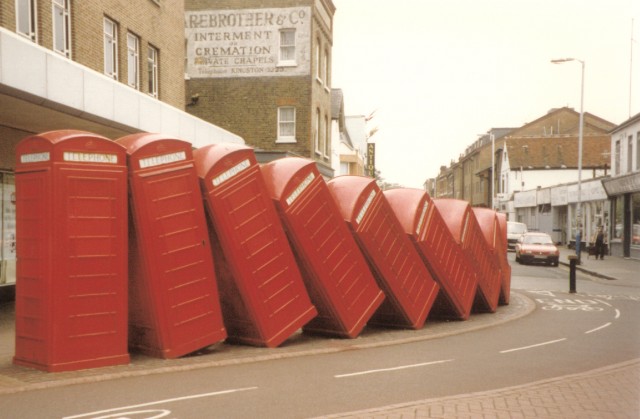 Cloud computing has completely changed the way in which both businesses and individuals communicate. It's vital for businesses to keep up to date with the latest technologies in order to fully optimise their communication potential.
One of the highest quality products to come from the cloud is Hosted VoIP. In short, Hosted VoIP allows communication to take place through the internet instead of using a traditional phone system.
"After implementing our own hosted VoIP system, we can see the benefits for startups. When helping our customers find office space, we often advise them to opt for a hosted telephony solution" – Nick Riesel, Free Office Finder
Skype and Facetime are successful consumer examples of communication via Hosted VoIP. The same concept has crossed over into office phone with conferences and everyday calls now being transmitted over the internet. This makes for lower spending in both installation and general call costs since VoIP to VoIP calls are free of charge. Call quality is improved as well as security and backup which is far more advanced than traditional backup systems.
Another benefit to using a Hosted VoIP solution is that calls can be answered via any smart device including a smartphone, tablet or laptop making your office extremely flexible and accessible 24/7.
Many employers are often put off by the expensive and lengthy process when upgrading an entire office phone system. Hosted VoIP, however, is simple and user friendly in not only installation but maintenance and general use.
What you need:
A fast and high quality internet connection and router
VoIP equipment (compatible phones and headsets are readily available)
Whether you're a small business with a couple of phone lines or a big business with an entire phone network, upgrading to cloud based systems is easy as ABC.
Instead of using a traditional pbx system which is run through your office, hosted VoIP is generated off site with ready-to-go technology. You keep the same phone numbers and information which is stored in the secure cloud based systems.
Order your compatible phones and headsets and then simply plug them into your wireless router or internet connection via network cables.
There are no maintenance costs that come with your new equipment with free upgrades to the latest software available.
Summary
Article Name
Hosted VoIP Has Changed The World Of Business Communication
Author
Publisher Name
Publisher Logo