Plantronics HW261N Review
How the Plantronics HW261N Binaural headset has become a top choice for workplace noise cancellation…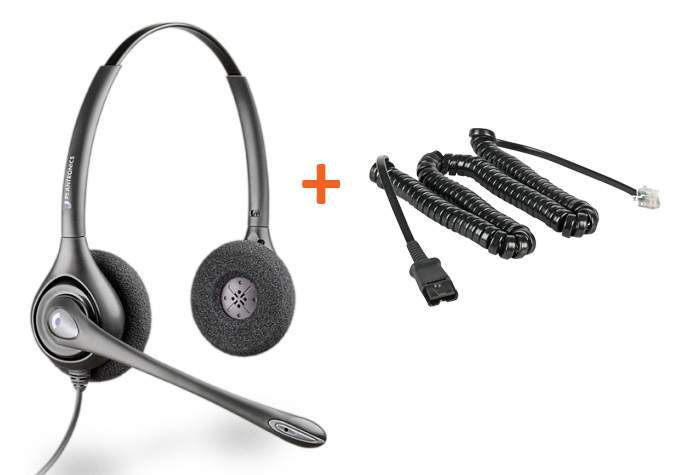 Plantronics HW261N Binaural Headset
The HW261N is one of the more popular choices for busy workplaces such as call centres. This model delivers a fantastic noise cancelling microphone – essentially meaning that the mic is intelligent enough to pick up when there's background noise going on (ie, a busy office or contact centre) and block it out, so that the person you're speaking to only hears the crystal clear, crisp sound of your voice.
The Plantronics HW161N is the basic but efficient, entry level, noise cancelling headset
Plantronics HW261N Review is brought to you by our headset experts at tech-mag to assist you in your shopping experience.
This Plantronics favourite is also known for its sturdy physique, which can withstand being knocked around. It's a very sturdy headset as well, so in a call centre environment or busy office, it can frankly get knocked around and not break.
[fancy_box id=6]
Active Noise Cancellation – a microphone in the earpiece that picks up ambient noise (such as traffic, air-handling systems, etc.)
Passive Noise Cancellation – the headphones work to block out sound waves from the environment by the materials they are made of[/fancy_box]


Key features on the HW261N headset

Double-Ear design—headset speaker covers both ears
Noise-canceling microphone cuts 60-70% of background noise
Quick Disconnect cord—leave your headset on while you walk away from your desk
All-day wearing comfort and reliability
Supports all Plantronics amplifiers and USB-to-headset adapters
Designed for the most demanding environments

In terms of wearing styles,there are less options than with the monaural HW251N.

With the 360 degrees microphone boom, you can switch this around once you have reversed the headset from left to right, which is perfect for a busy environment in which colleagues need to switch over and share the headset.

Plantronics HW261N Review is basically the exact same headset as the monaural option but with one ear piece. Though many prefer to have just one ear covered, especially when part of your communication is to talk with those around you as well as on the phone.

HW261N Headset Competitors

As previously mentioned, the HW251N has all the same spec and advantages, but with one ear piece instead of two- it can most certainly be a competitor when looking for the 26.

For a similar model from a different brand, ProTelX make a range of monaural and binaural office headsets which are arguably just as efficient and easy to use.

The ProTelX PTX-102 is a monaural noise cancelling office headset with a lot of the same uses – and can be bought from PMC Telecom for around £50 (new). Similarly to the Plantronics designs, ProTelX has two models available with otherwise the same spec, for one ear or two – both noise cancelling designs. For Binaural, they provide a model called the PTX-202.